Samantha has been doing great these past two weeks. She seems to be tolerating her new vitamins well (Physically speaking, she doesn't always like taking them). We have one more vitamin to add and then she'll be on all 4 that the doctor has recommended for now. She had her flu shot on Monday and seems to have not had any adverse reaction. In general, she's been her happy self.
We will be going to Cleveland on Nov. 1st to talk to Dr. Cohen. As we already have a firm diagnosis I am not sure what else he may be able to provide us. However, it doesn't hurt to talk to as many "experts" as we can. Soooo, as we already have the appointment scheduled (and waited months for it) we might as well keep it.
Since we received the official diagnosis two weeks ago, Val and I have been attempting to
process what all this means
live in the moment (denial perhaps?) and just focus on the smiles and joys of each day. Truthfully I am not sure if one can ever truly "process" or come to terms with a progressive diagnosis like this for their child. It is awful to think about so why bother.
For now, we hope.
We hope that Samantha will prove the diagnosis wrong and continue to flourish as she has been.
We love.
We love Samantha with all of our might and make sure she knows it every second of every day.
We try.
We try to live each day to the fullest. We try to provide the right "environment" for Sam that will allow her the most fulfilling life she can live. We try to give as much rest, calories and liquids as her little body needs. We try to keep Sam as healthy as possible.
We learn.
We are learning as much as we can about mitochondrial disease so that we can then use that knowledge as power.
Val is actually thinking about starting a foundation of some sort to raise money for research. At the very least I'm sure we will be involved in raising money for the UMDF.
Unfortunately, not many people have heard of mitochondrial disease, let alone considered donating money to help find a cure. I've never been one to ask for money--but hey, if you are the donating kind, please do consider supporting the UMDF.
http://www.umdf.org/site/c.otJVJ7MMIqE/b.5472191/k.BDB0/Home.htm
I could probably write pages and pages of emotion right now. But, I'd rather keep this blog about hope, and happiness, and celebrating Samantha.
In that spirit, here are some pictures from this morning.....
Becoming one with nature...(the littlest branch from the tree in her hand gave her enough support to stand in the bumpy leaves)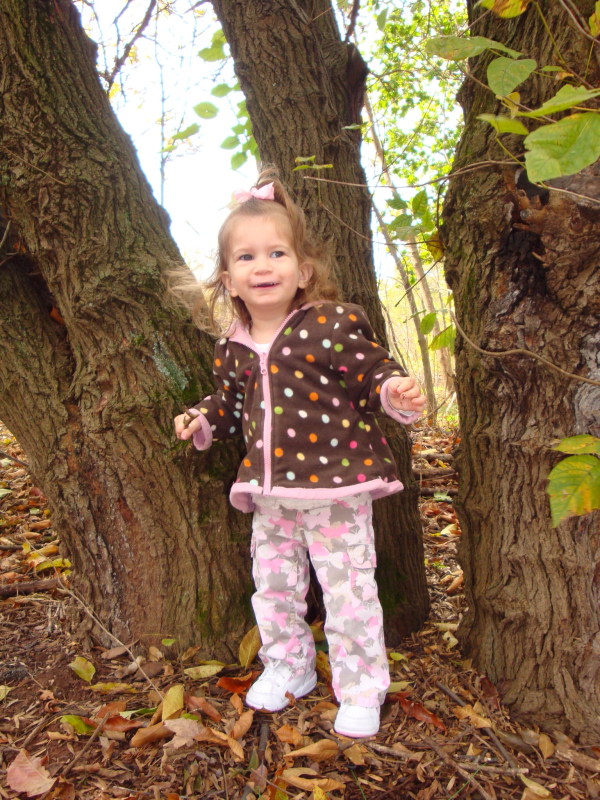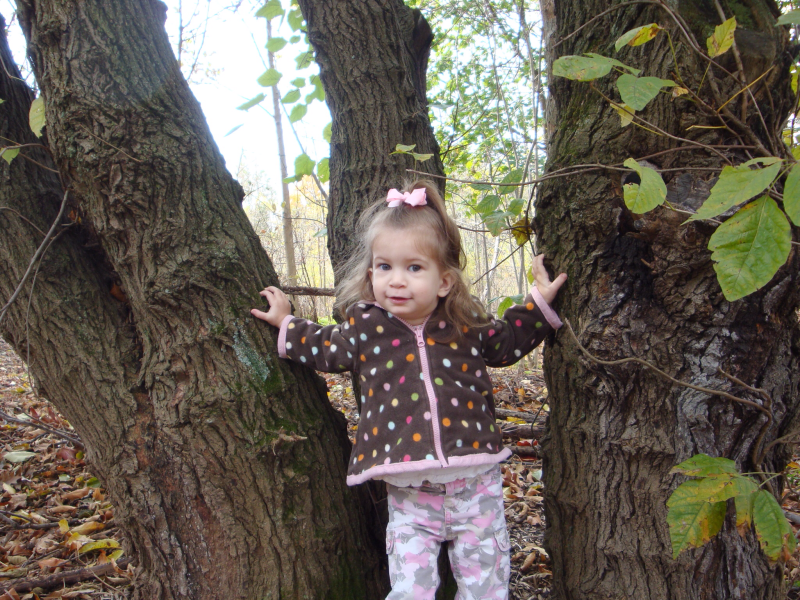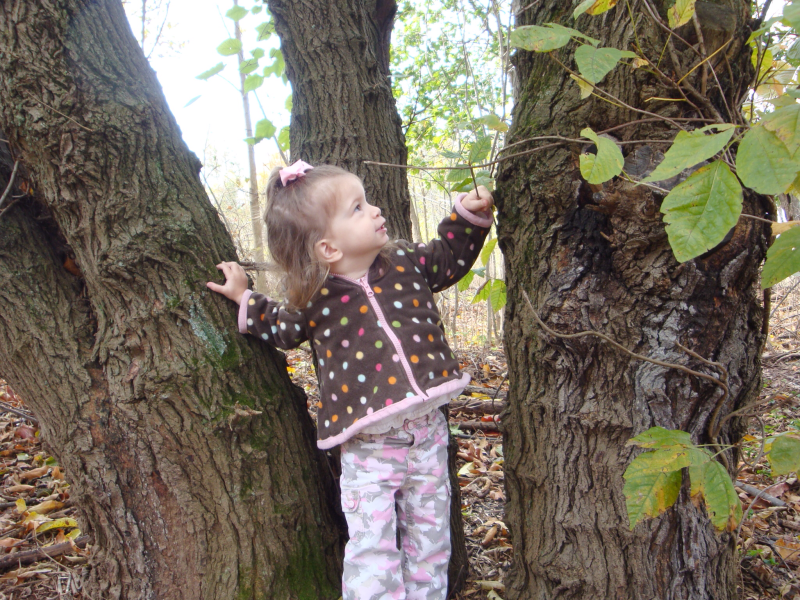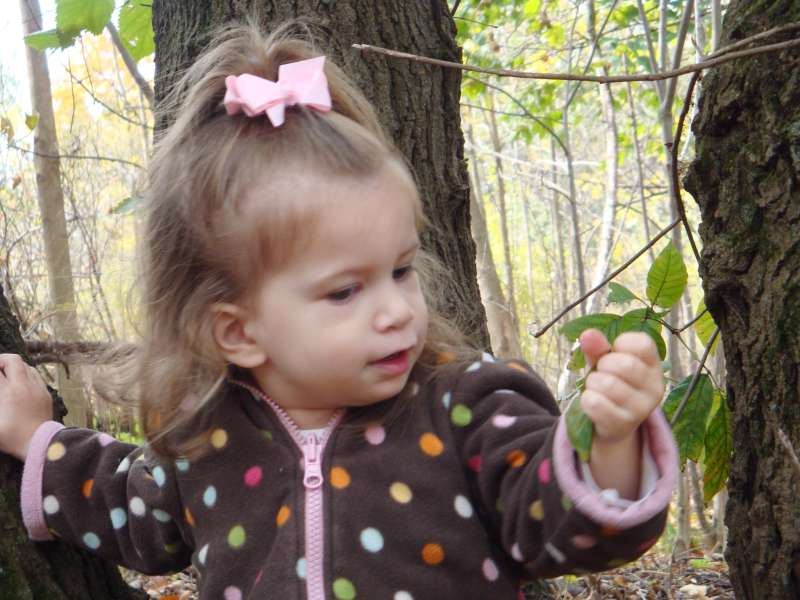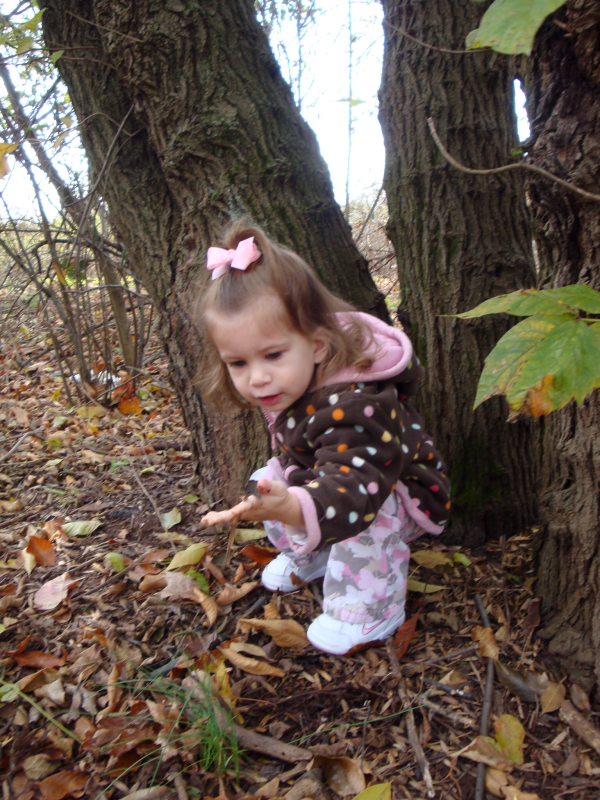 Cheesy grin..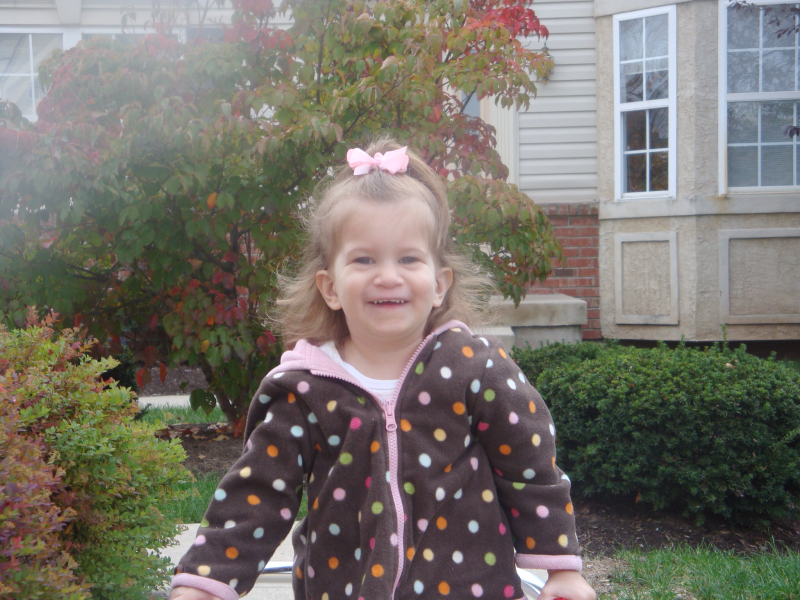 She loves the new van...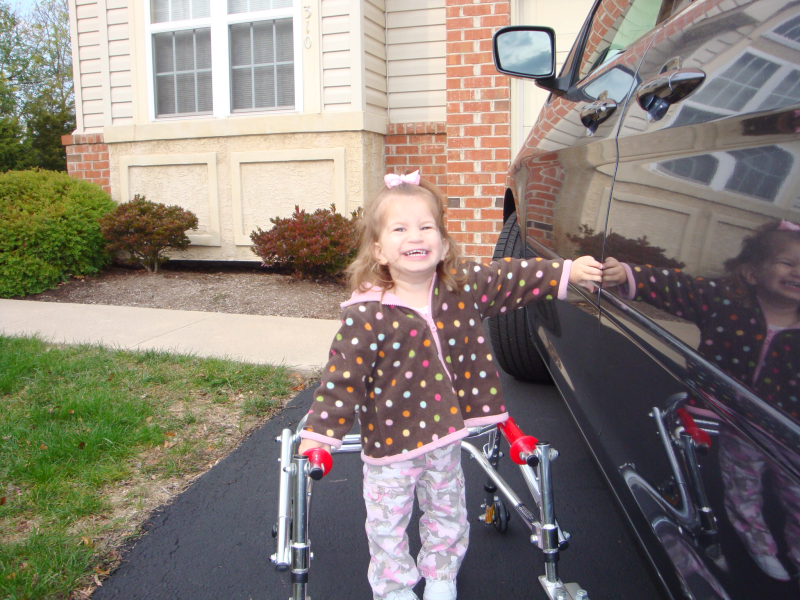 Getting brave without her walker outside...